Area:
South Pattaya
, refcode:
PTCSVD9760
New Low-Rise Sea View Investment Condo at Bangsaray, Chonburi - Studio Units
From USD 50,557
to USD 89,031
LOCATION
South Pattaya, Pattaya
PRICE
From USD 50,557
to USD 89,031
NEAR
Show on map
5 mins walk to village, 1 KM to beach, 15 mins to Pattaya city, 30 mins to U-Tapao airport, 90 mins to Suvarnabhumi Bangkok airport
OWNERSHIP
Foreign Freehold
LAND SIZE
3200.00 m2 (2 Rai)
RENTAL GUARANTEE
8% Rental Guarantee Per Year for 5 years! 15 Days Free Stay Per Year
SPECIAL OFFER
Fully Furnished! Buy Back Guarantee!
Show more
► Show video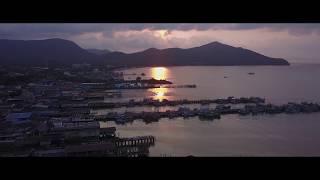 1
Bedrooms
1
Bathrooms
Western Kitchen
Parking Space
Near Shopping
Near Schooling
Near Hospitals
Near Golf Courses
Near Boat Mooring
Near Beach
Laundry Room
Internet Connection
Home security system
Gym
Garage
Fully Furnished
Communal Pool
Cable/satellite (UBC)
Air-conditioners
Why Choose CQCB Condo?
This luxury boutique condominium is limited to just 88 of the highest quality units that you will find anywhere in the region. Situated on 2 rai of land, the gardens have been landscaped by the award-winning horticulturalists at Nong Nooch Gardens. The perfectly manicured outdoor area will be an ideal spot for some rest and relaxation in tranquil surroundings.
The developer has taken the time to design three spacious styles of unit. These are studios, one-bedroom units along with the larger two-bedroom versions. All are superbly fitted out to suit all tastes and budgets for those looking to experience modern condo living. Every effort has been made to find the perfect balance in terms of lifestyle regardless of it that involves relaxing alone or entertaining friends and family. Whatever your dreams, you can be confident that they will be surpassed at CQCB Bang Saray.
CQCB Bang Saray has set out to become the very best residential area.
Property Highlights
The project is perfectly located, far enough out of Pattaya and Jomtien to avoid the masses but still reachable in 15 minutes by car. The international airport at U-Tapao is less than 30 minutes away, with Bangkok's main airport, Suvarnabhumi just 90 minutes away meaning that travelling times are kept to a minimum and cause little disruption.
Once again within a 5 minute walking distance, you will be in the heart of the quaint Bang Saray village. Here you will find all the necessary local amenities whilst also quickly appreciating that life is far slower, more sedate and less hectic than central Pattaya or Jomtien. In the village, you will find a plethora of Thai restaurants along with a selection of foreign-owned bars and restaurants offering western dishes. There is a daily local market which will give you the opportunity to purchase freshly caught seafood along with fruit, vegetables and meats.
Bang Saray has increased in popularity quite dramatically in recent years with property and land prices going through the roof. The area has plenty to offer both residents and tourists with the Pattaya Floating Market and Nooch Nong Tropical Gardens both being in close proximity. In addition, two of southeast Asia's largest waterparks are also close by in the form of Cartoon Network Amazone Water Park and Ramayana Water Park. Golf enthusiasts will be delighted to know that there are more 20 international standard courses in the area – many of which are popular throughout the year.
We have a number of features that set's us apart from others
CQCB is a truly amazing new luxurious condo offering a unique living experience not seen before in Bangsaray. With both breathtaking sea and mountain views available, there is something for everyone in this magnificent development.
FULLY FURNISHED TO AN EXCEPTIONAL STANDARD
COVERED, HIGH-QUALITY PARKING AREAS
HIGH QUALITY COMMUNAL AREAS, INCLUDING PET-FRIENDLY LOCATIONS
ROOFTOP 25 METER SWIMMING POOL W SUNDECK, JACUZZI & FULLY EQUIPPED GYM
8% Investment Guarantee
At CQCB we believe in giving our customers the best possible return and trouble free investment which is why we offer optional 8% income guarantee for up to 3 years following transfer of ownership.
Because we understand individual needs and circumstances vary, buyers at CQCB are able to choose 1 or 2 years income guarantee and receive an immediate cash discount.
For more information about the options available please feel free to contact one of the Club Quarters Team.
Buying a Condominium in Thailand
There are a set rules when it comes to owning a condominium in Thailand. Legislation states that in any condominium building, 51% of the sellable floor space must be owned by a Thai national or have the title deeds in the name of a Thai registered company, leaving up to 49% of the sellable floor space can be owned with the title deeds in the name of a Foreign entity.
That is not to say that 51% of the building must be owned exclusively to Thai nationals as foreigners can also purchase property with the title deed held in the name of a Thai registered company or via a 30 year renewable lease agreement.
Most people would instinctively opt for the title deeds of their condominium to be registered under their own name, however, due to the various benefits of owning through a Thai company approximately 35% of the 51% Thai allocation choose ownership by this method.
Currently in the Pattaya region, foreigners account for approximately 75% of all condominium purchases. Deciding on which ownership type is best for you depends on a number of factors and personal circumstances. It is advisable for anyone buying property to research all options and have a full understanding of the benefits of each type when buying property in Thailand or please feel free to get in touch with one of our staff to give you more guidance.
Why invest in Bang Saray?
Bang Saray is one of the most exciting property investment locations in South East Asia . In addition to numerous local attractions most notably the Cartoon Network water park , Ramayana water park, Nong Nooch Gardens , Silverlake Vineyard , Legend Siam  which attracts in excess a combined estimated total number of visitors per week at 20,000 to the immediate local vicinity .
Bang Saray is also at the heart of the Eastern Economic Corridor ( EEC )  development zone with new infrastructure projects such as high-speed rail line , new motorway and U-Tapao International Airport, which will undoubtedly bring increased amounts of tourist makers and business professionals to the local area by creating a new way of living and urban escape from Bangkok and Pattaya.
A Great Investment Opportunity
Purchase Early
CQCB is a off-plan development project which allows investors the ability to buy at the lowest price possible and achieve maximum return on their investment.
As CQCB is currently at the launch phase, there are a selected number of units available well below market value. In Thailand in general and in Bang Saray in particular it is important to buy as soon as possible as the property market is in its early stages of development and prices are still very competitive but already rising. Investors who purchase now at CQCB will see the greatest profits.
Purchasing the Best Units
Buying at CQCB means that early investors can purchase the most sought after properties i.e. on high floors with the best sea views. These units always offer highest capital appreciation in the quickest turnaround time, and will also command the greatest rental incomes.
Price Increase during Construction
Once the initial launch period has passed the unit prices will increase throughout the construction phases resulting on completion of the project units for sale at the time will be in excess of 30% higher than those sold at launch.
To the early investor who buys at launch has the option if they should wish to sell their property during the latter stages of construction, it will be worth considerably more at that stage than when they made their initial purchase.
Prices in Thai Baht Start from inc 8% Guarantee Income for 3 Yrs
| | | |
| --- | --- | --- |
| Unit Type | Size | Price |
| Studio | 25.2 sqm | 1,990,000 thb |
| 1 Bedroom Type A | 51 sqm | 4,372,770 thb |
| 1 Bedroom Type C | 63 sqm | 5,638,500 thb |
| 2 Bedroom Type B | 76.5 sqm | 6,655,500 thb |
| 2 Bedroom Type D | 84 sqm | 7,098,000 thb |
| 2 Bedroom Type E | 103.4 sqm | 8,737,30 thb |
Long Term Investment
Keeping your property for a number of years will allow you to benefit from excellent rental income opportunities. Meanwhile you can enjoy a beautiful holiday home and watch your property appreciate in value.
Where is CQCB?
A warm welcome to the CQCB Bang Saray, a luxurious project on the tranquil Gulf of Thailand. We are only 15 minutes from Jomtien and Pattaya City along Sukhumvit road and just 90 minutes away from Suvarnabhumi International Airport, situated east of the Thai Capital 'Bangkok'.
CQCB Bang Saray is just a 5 minute walk to Bang Saray Village, where you will find some great Thai Food Restaurants and fresh sea food daily from the local market. Bang Saray offers the most beautiful beaches between Pattaya and Sattahip.
Bang Saray is very close to new International attractions such as the Cartoon Network Amazone Water Park, and the Ramayana Water Park, two of the biggest in the Asia pacific area. There are more than 20 golf courses in the area, which prove to be very popular all year round. Pattaya and the surrounding areas has become a hugely popular destination not only for tourists visiting Thailand but also for Thai people looking for weekend getaways and second holiday homes.
Location
Without question one of the best reasons to consider Bangsaray is it's unspoilt location. Situated just 20 mins south of Pattaya, Bangsaray is destined to become one of the most sought after locations on the Eastern Seaboard.
Utapao airport is due to see significant expansion including opening extensive international routes, which in itself will make Bangsaray even more popular with all nationalities.
Bangkok remains reachable inside of just 2 hours, making Bangsaray an easy destination for wealthy Thai and Bangkok expats.
Infrastructure
Bangsaray will become a hugely relevant area for both expat and Thai communities.
In the short to medium term we will see an improved road network, with additional motorway spurs coming from the main Bangkok to Pattaya route.
Utapao Airport will see major investment, opening up a significant number of both domestic and foreign routes.
The high-speed rail link to Bangkok and further afield has once again come under the spot-light, with funding approval being given from the government to support it.
CQCB Bangsaray represents stylish, uncompromising living in an un-spoilt location.
Whatever your reasons for considering CQCB, you can rest assured you will have made the right decision.
Payment Plans
Our standard payment terms can be tailored to meet your needs once the contract payment has been made.
If you would like flexible payment terms, please contact one of our sales team now.
Payment Schedule Foreign Quota as follows:
50,000  THB Booking Fee ( Studio & 1 Bedroom )
100,000 THB Booking Fee ( 2 Bedroom )
30% on Contract less Booking Fee ( Within 14 days )
40% down payment paid over 18 monthly installment ( start 1 month after contract payment )
30% on Completion
Payment Schedule Thai Quota as follows:
50,000  THB Booking Fee ( Studio & 1 Bedroom )
100,000 THB Booking Fee ( 2 Bedroom )
15% on Contract less Booking Fee ( Within 14 days )
20% down payment paid over 18 monthly installment ( start 1 month after contract payment )
65% on Completion
Additional Costs
50% Transfer Fee
Maintenance Fee
Sinking Fund
Electric & Water Meter
How to buy at CQCB?
There are 5 simple steps involved in buying at CQCB which is as follows:
Select your preferred unit
Pay reservation fee
Submit contract payment within 14 days
Complete 18 month down payment installment plan
Final Payment on completion