Area:
Layan
, refcode:
CSILD9305
Last 7 Units Available! Luxury Condos in 50m to Layan Beach with Exclusive Amenities
From USD 226,875
to USD 562,359
PRICE
From USD 226,875
to USD 562,359
RENTAL GUARANTEE
Rental pool 70/30
SPECIAL OFFER
Front seaview studio 41.68 sqm for 8.5 mln THB
Show more
► Show video
► Show 3D Tour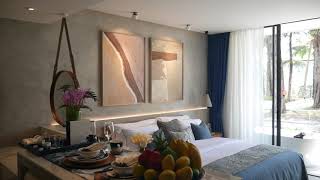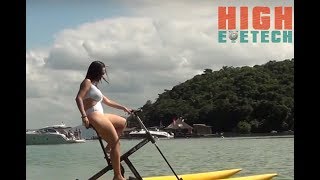 4
Sleeps
1
Bedrooms
1
Bathrooms
Western Kitchen
Spa
Sea View
Sauna
Parking Space
Near Shopping
Near Beach
Internet Connection
Gym
Garden
Electricity
Communal Pool
Cable/satellite (UBC)
Beachfront/Oceanfront
Air-conditioners
Sunshine Beach Resort & Residences
Construction started in May 2022 and is set to complete in July 2024
Studios 41 sqm 7.94 - 9.0 mln THB
2 bed 2 bath 114 sqm for 19.68 mln THB
This is a fantastic opportunity to get in on the ground floor of a new condominium development located on luxurious Layan Beach (Northern part of Bangtao beach), and only 50 meters away from the azure waters of Andaman sea. Surrounded by world-renowned hotel & resort brands, the project enjoys one of the best locations on Phuket Island.
The project is situated in a prestigious area of the island, Layan-Laguna-Bang Tao, famous for its rapidly developing infrastructure, where a variety of luxury resorts and five-star hotels are situated. The project is only minutes away from famous Laguna Phuket, its Golf Club and five-star resorts. Brand new mall Porto De Phuket and busy Boat Avenue is only five minutes away from the resort.
Complex consists of nine four- and five-storey buildings, which in total will have 672 premium apartments and hotel rooms.
The development is divided into two parts: investment and residential.
Investment part of the project will be managed by a professional five-star hotel operator and is designed to generate passive income. Buyers are offered: Rental Pool with 70/30 share for the next 10 years.
Facilities
• 2,500 sqm swimming pool
• SPA
• Aquarium Restaurant
• Pool Bar & Sky Bar
• Conference Center
• Kids Club
• Fitness Center
• Beachfront Facilities
Investment Plan
- Guarantee rental return fix 7%/ year* 5 years
- 10 Years hotel rental pool program share net profit
- Free stay in the hotel for 30 days during May to Oct, or 14 days in Nov to Apr, or 7 days in Dec to Feb.
Other expenses
CAM FEE - 60 THB/sqm/month advanced payment of 2 year are required upon the transfer of ownership date
Sinking Fund - 800 THB/sqm, to be paid upon the transfer of ownership date
Furniture package: 500,000 THB for studio and 1 bedroom, 1 mln THB for 2 bedroom, 1.5 mln THB for 3 bedrooms.
Transfer fee - Share equally 50/50
EIA Approved & Due Diligence Report by JLL Available on request
Environmental Impact Assessment is the assessment of the environmental consequences of a plan, policy, program, or actual projects prior to the decision to move forward with the proposed action.
Contact us for additional details. This is a great opportunity for the future.
Graph showing historical per sqm pricing in Layan