Area:
Silom, Sathorn
, refcode:
BKCSD20443
Super Luxury Condo In Construction at Sathorn by Raimon Land PLC and Tokyo Tatemono - 1 Bed Units
From USD 406,603
to USD 584,618
LOCATION
Silom, Sathorn, Bangkok
PRICE
From USD 406,603
to USD 584,618
OWNERSHIP
Foreign Freehold
POOL
Swimming / Bar/Communal
LAND SIZE
2890.00 m2 (1.81 Rai)
Show more
► Show video
► Show 3D Tour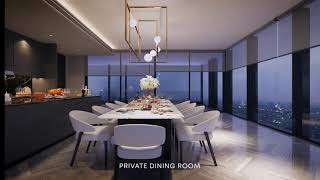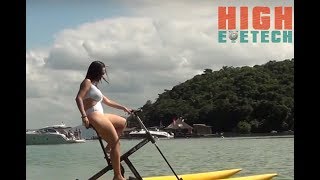 1
Bedrooms
1
Bathrooms
Western Kitchen
Spa
Sauna
Parking Space
Near Shopping
Near Schooling
Laundry Room
Internet Connection
Home security system
Gym
Garden
Garage
Fully Furnished
Communal Pool
City View
Cable/satellite (UBC)
Air-conditioners
Chong Nonsi
Tait 12
New Luxury Condos in Sathorn!
Selling points are:
1. 160 m from new bts station - Suksa Withaya
2. 238 units
3. Parking 95%
4. Ceiling 3 m - 3.2 m
5. 4 lifts
6. Starting price is market price 250,000 Baht/sq.m but we have various unit types (almost 40 different types).
7. Pet Friendly Condo
8. Top Thailand developer.
With its unique design, enviable location and supreme-quality features and amenities this condo is destined to become a shining star of Bangkok's CBD skyline.
The 238 units are offered in 1-, 2- and 2+1-bedroom configurations, plus a limited number of exclusive high-floor garden-view units. Ceiling heights of three to 3.2 metres offer a spacious, airy ambiance throughout, while those arriving are greeted with a garden entrance, covered vehicle drop-off and double-height lobby with adjoining patio.
Facilities are many and of a quality level befitting a prestigious residence such as this. The Infinity edge sky pool includes a children's zone and chlorine-free purification system, while a Sky deck offers gazebos for relaxing and taking in the stunning views, along with the Sky Terrace's rooftop garden.
A world-class fitness centre, training studio and gym complement the gender-segregated sauna, while an amphitheatre lounge, library, and multipurpose function area make possible a variety of leisure and community activities.
Other essential features include common-area Wi-Fi hotspot, manned, 24-hour CCTV security system and floor-specific key-card access. A concierge provides hotel-like convenience and service, while the 219-space parking garage includes electric vehicle charging stations for the environmentally conscious.
Designed by renowned firm A49 Architects, the building makes use of a dramatic slope line and internal courtyards to take advantage of natural light, while individual design features like a cavern pool and panorama-view gym blend aesthetic appeal and functionality to enhance the overall luxuriousness and exclusivity.
While all these features along with the property's pets welcome! policy assure residents' happiness in the here and now, the project's freehold title privilege makes this condo the ideal choice for those seeking an heirloom asset that can be passed on to future generations.
The most distinctive condominium in the heart of Sathorn. Nestled amidst urban lifestyle offerings, where every morning is fueled with new motivations to seal your success. Sathorn isn't merely a thriving business district, but a hub of inspirations. Perfect location in the epicentre lets you explore the diverse nationalities, cultures and experiences that will redefine your passion and capture your inspiration.
Average Price per sq.m: 250,858.40 THB/sq.m.
Starting price : 12.49 MB. ( 1 Bed, Type 1B1 52 sq.m.)
Price range depends on the height and view of each unit.
Total Land Area 1-3-22 .6 Rai (2,890 .84 sq.m)
Tower 40 storeys Elevator : 4 for Passengers + 1 for Service and loading
Total of units: 238 units (Approx.)
Types of units: 1 -2 Bedrooms and 2+1 Bedrooms Simplex
Ceiling Height: In primary spaces Floor 9-20 Ceiling 3 m., Floor 21 - 34 Ceiling 3.15 m. for selected high zone units
Launch Date: Q4/2018
Completion: Q3/2022 (Approx.)
Project Architect: A49 Ltd.
Interior Designer: IA49 Ltd.
Landscape Designer : SHMA Co.,Ltd
Structural Engineer : EA49 Ltd.
M&E Engineer : ME49 Ltd.
Expected Rental Rate: 600 - 800 Baht/sqm.
Ground floor
- Covered vehicle drop-off with land scape garden - Double volume height lobby with outdoor patio - Pet lawn
Crown level wellness facilities with panoramic city views (35th - 40th floor) - Separated male and female steam room and Sky garden (35th floor) - 20 x 8 m. Infinite edge non-chlorine filtration system, Kid's pool.
Jacuzzi, Sky deck and Cabana (36th floor)
- Approx. 60 sq.m Amphitheater lounge, Library & Study area with garden view and Cavern view point (37th floor)
- Approx. 200 sq.m Functional fitness centre with training studio and Sky garden (38th floor)
- Private dinning with Pantry and wine cellar, Sky garden (39th floor)
- Sunset pavilion and Sky terrace (40th floor)
Services available:
- Building Manager
- Concierge (subject to CJP's rules and regulations)
- CCTV with 24 hrs. security monitoring system
- Wi-fi hotspot
- Floor specific access card system
- Electric vehicle parking stations
Parking 9 Storey, approx. 211 conventional car park lots
Parking Quota:
1 Bedroom : 1 unfixed on first come serve basis
2 Bedrooms : 1 unfixed on first come serve basis
2 Bedrooms + 1 Study room : 2 unfixed on first come serve basis
Booking fee : 100,000 baht
Signing Contract : 10% of selling price within 14 days after booking date
Installment : TQ - 10% over 36 months, Foreign Quata - 20% over 36 months
Transfer : Entire TQ : 80%, Foreign Quata : 70% (Less booking fee) on completion date or transferring ownership date
Sinking fund THB 900.- per sq.m. only one time payment
Monthly common area fee THB 110.- per sq.m. per month which would be restricted collect advance a year to pay.
Novation fee THB 20,000
Cannot resell 6 months after SPA date
Transfer fee 2% split 1% by seller and another 1% by purchaser
Graph showing historical per sqm pricing in Silom, Sathorn