Area:
Silom, Sathorn
, refcode:
BKCSD311482
New Luxury High-Rise Condo at Sathron by Leading Thai Developers with Guaranteed Rental Return of 7% for 3 Years! 3 Bed Units
From USD 660,621
to USD 842,843
LOCATION
Silom, Sathorn, Bangkok
PRICE
From USD 660,621
to USD 842,843
NEAR
Show on map
Only 350 m. from Nang Linchi station (grey-line train station in the future) | BTS Chong Nonsi 2.3 km. BRT Chan Road 700 m.
VIEW
Sea View/River View/Inland/City View
OWNERSHIP
Foreign Freehold
POOL
Swimming / Bar/Communal
LAND SIZE
2640.00 m2 (1.65 Rai)
RENTAL GUARANTEE
Optional Guaranteed Rental Return of 7% for 3 Years!
SPECIAL OFFER
Discount Available if don't take up Rental Guarantee | High Floor Unit | Fully Furnished | Electrical Appliances
Show more
► Show video
► Show 3D Tour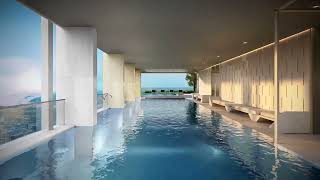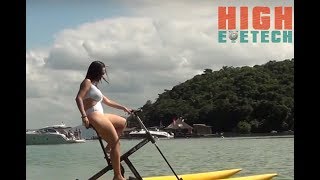 3
Bedrooms
3
Bathrooms
Western Kitchen
Sea View
Sauna
River View
Parking Space
Near Shopping
Near Schooling
Near Hospitals
Laundry Room
Internet Connection
Home security system
Gym
Garden
Garage
Fully Furnished
Communal Pool
City View
Cable/satellite (UBC)
BBQ
Air-conditioners
Chong Nonsi
The Issara Sathorn (ดิ​ อิสสระ สาทร)
Experience a Life of Absolute Freedom in Every Dimension
Nestled along Chan Road, you'll find "The Issara Sathorn," a remarkable neighborhood steeped in rich history, exuding an irresistible charm. Here, the seamless fusion of nature and urban living paints a picturesque backdrop for your ideal residence. This vibrant community has not only stood the test of time but has thrived, remaining as vibrant as ever.
From The Issara Sathorn, reaching the central business district and other key areas is effortless, thanks to its convenient location. Proximity to Narathiwat and Nanglinchi Road, coupled with easy access to expressway entrances, ensures swift travel to any destination. Living on Chan-Sathorn Road affords you the opportunity to "Embrace a Life of Unrestricted Freedom in Every Aspect.
EXTERIOR
The architecture of The Issara Sathorn was designed by Architects 49 limited. Change from nature to urbanity. Created as a 36-story condominium that stands out in a minimalist style. Simple but elegant Complete with all the amenities and modern technology you desire.
INTERIOR
The perfect space for city life. Complete with space and functional functions to make life simpler. All have been meticulously designed by our team of professionals. Freedom of movement from kitchen, dining and living areas to bedrooms and bathrooms. In addition, the space for storing things is well thought out. In addition, there is also a special Plus room. where you can create a private space to suit your personality where you can live safely warm and proud.
Facilities Overview:
THE LOUNGE
Spacious, luxurious lobby elegant and classy Ready to welcome everyone warmly And with a tall mirror that Open to nature from the light and green of the trees. It truly helps bring us closer to nature by the design skills of Chemistri Interior Studio, an interior decoration professional who works with Chan Issara for a long time Which is meticulous in selecting natural materials that give the details of Temallic, giving a feeling of warm and elegant welcome.
THE VIEW
33rd floor observation deck that allows you to relax with the view around you. Watch the sun set over the curve of the Chao Phraya River and the greenery of Bang Krachao.
THE SKY GYM
The heart of The Issara Sathorn is the center of relaxation on the 29th floor for you to relax. Superior on an area of ​​over 700 square meters. Add fun with many playground equipment at The Game next to The Sky Gym, complete with leading exercise equipment and pictures. The beautiful atmosphere of Bangkok.
THE SPACE
Flexible space that can be used for work, relaxation, and catering for important occasions. (In the case of closing a zone, you must follow the regulations of the building juristic person.)
THE GREEN
The sky garden is located on the south side of the project and is a link between The Space and The Water. It is decorated with chic benches. Cool sun loungers and river landscape Chao Phraya and the view of Bang Kachao are all the atmosphere that will be delivered to help you relax. Every gesture in this place.
THE THERAPY
Release your body's fatigue in the hot Hydro Therapy pool, which is specially designed with a whirlpool system and high-pressure pipes. To help you relax after a busy day in the city.
THE WATER
On the 29th floor, which is the entire floor for relaxation, The Water is a part of this floor that has a 22 meter long swimming pool, allowing you to soak in the panoramic view. There are also Water Jets, Water beds with a children's zone as well.
OTT
Feel the gracious welcome continuing from The Lounge. This is also the part that goes through the elevator hall with the Access Control system, increasing safety in living, continuing to the OTW (On the way) car waiting point. There is also Store Me, providing storage space for rent on the mezzanine. Helps add perfection to the space in your room.
THE PARK
Take the first step to experience more than 500 square meters of lush greenery with a playground. Sala for resting and cool with a long stream of water A perfect blend of modernity and nature.
Location
: Chan Road, Thung Maha Mek Subdistrict, Sathon District, Bangkok
Land size
: 1-2-60 rai
Project type
: 36-storey residential condominium, 1 building, 270 units.
Unit Types:
1 Bedroom size 32.66 – 47.21 sq m.
1 Bedroom Plus size 37.21 sq m.
2 Bedrooms size 58.96 – 90.32 sq m.
2 Bedrooms Plus size 88.14 – 88.17 sq m.
3 Bedrooms size 93.44 – 110.74 sq m.
Penthouse size 134.88 – 188.76 sq m.
Ceiling height 2.7 meters
Parking
: 270 cars
facilities:
: Lobby, garden, playground, car waiting lobby, common storage area, exercise room, yoga room, game room, co-living space, hydrotherapy pool with children's pool, hot hydrotherapy pool, Sky garden, separate male and female restrooms and stream rooms, observation garden and pavilion, herbal garden, outdoor exercise area, observation deck, electric vehicle charging station, smart lockers.
security system
: 24-hour security guards, enter-exit the project with a key card system, CCTV cameras around the project.
Construction begins
: Around mid-year 2020
Construction completed
: Around mid-year 2023
UNIQUE SELLING POINTS
- Experience more than 30 years, The Issara Lardprao, Sri panwa etc. Luxury guarantee
- Residential Area in CBD Various connecting roads (Sathorn-Si lom, Nang Linchi, Rama III, Rama IV)
- Leading international architectural designer from A49 Focusing on context and power saving
- 270 exclusive units with Single Loaded Corridor
- 2 different views, city view and Chao Phraya - Bang Krachao river
Only 350 m. from Nang Linchi station (grey-line train station in the future)
Graph showing historical per sqm pricing in Silom, Sathorn