Area:
Ratchadaphisek
, refcode:
BKCSD30235
New Trendy Low-Rise Condo in Excellent Location in the Heart of Bangkoks New CBD, Ratchadapisek Road - 1 Bed Units
From USD 83,786
to USD 95,264
LOCATION
Ratchadaphisek, Bangkok
PRICE
From USD 83,786
to USD 95,264
NEAR
Show on map
800 metres from Ratchadapisek Road and a 10-minute walk (2-minute shuttle bus service) from Thailand Cultural Centre MRT Station
OWNERSHIP
Foreign Freehold
POOL
Swimming / Bar/Communal
LAND SIZE
1728.00 m2 (1.08 Rai)
SPECIAL OFFER
Full Furnished up to THB 500,000 discount!
Show more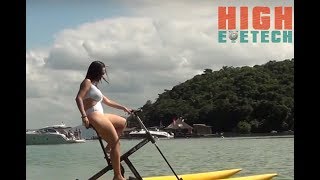 1
Bedrooms
1
Bathrooms
Western Kitchen
Sauna
Parking Space
Near Shopping
Near Schooling
Near Hospitals
Laundry Room
Internet Connection
Home security system
Gym
Garden
Garage
Fully Furnished
Communal Pool
Cable/satellite (UBC)
Air-conditioners
Thailand Cultural Centre
Groove Muse Ratchada 7
LOCATION : Soi Ratchadapisek, Din Daeng District, Din Daeng Sub-District, Bangkok, 10320.
LAND AREA : 1-0-32 Rai (1,728 sq.m.)
PROJECT DETAILS : 1 Low Rise Residential building
8 stories with 201 residential units
42% Parking Space
Automatic Parking 75 Parking spots Conventional Parking 7 spots Double Parking 2 spots
UNIT DETAILS:
1. One Bedroom, size 25.20 – 25.85 Sq.m. 70 units
2. One Bedroom Garden, size 35.20 – 35.51 Sq.m. 11 units
3. One Bedroom Plus Size, size30.41 – 32.20 Sq.m. 89 units
4. One Bedroom Plus Garden, size 31.66 Sq.m. 1 unit
5. One Bedroom Plus Corner, size 35.69 – 36.27 Sq.m. 16 units
6. One Bedroom Plus Garden Corner, size 35.69 – 35.73 Sq.m. 2 units
5. Two Bedroom, size 42.20 – 42. Sq.m. 12 Units
FACILITIES:
GROUND FLOOR
Lobby, Smart Locker, Living Lounge, Café Lounge, Theatre
2nd FLOOR
Working Pod, Private Office, Conference Room, Gallery Walk
7th FLOOR
Fitness Club, Dance studio
ROOFTOP
Swimming pool size 15.10 x 3.20 M salt system, Deck – Daybed, Sunken seat, Seating area, BBQ area, View Deck, Roof Garden
SECURITY Access Lift, CCTV, Digital Door lock on every unit, Keycard access to the units and common areas, 24 hours security, Key access parking.
CONSTRUCTION Q3 2021 - Q4 2022.
Architectural Concept: – Concept Design
Living Art / Living as an inspiration
Nowadays "Modernism Art" is playing a major role in influencing the design of residential architecture. The design of of this condo focuses on "form follows function" to create a personalized "home" for each resident. The windows and façade are composed uniquely using curves and lines inspired by the Modernism era. The windows are not only aesthetically pleasing but also adding a function where the residents can use the space around it to work, read, and many more. The building has fins façade to add privacy to users as well as receiving indirect light. Building's façade and curtains from each residential unit also represent the area of Ratchadapisek with its vibrant colors and lighting.
GROUND FLOOR – DOUBLE SPACE LIVING LOUNGE
The Living Lounge and the Gallery Café are placed on the first floor within the uniquely designed semi-outdoor space to receive an abundance of natural light. The feature pond is situated close by for the residents to unwind alongside the Theatre Wall that reflects the movement of water as well as a closed space for Groove Box.
SECOND FLOOR
The working pods and Library are located on the second floor for more privacy. Residents can work in isolation or groups. The area is supporting "work from home culture" which is becoming more essential nowadays, featuring zoom meeting room /private conference room.
CORRIDOR
The corridors that are usually left unused is designed to be an open corridor with "art gallery walkway" inspiration to reflect the living art of the residents.
MOOD & TONE
Modernism is where the truthfulness of material is adorned, featuring raw surface with the curve and organic forms of each element. The interior is inspired by "pop culture" using vibrant colors which reflects Ratchadapisek neighborhood.
UPPER FLOOR-INNER COURT FACILITY
The 7th floor is homed to the fitness center and dance studio that is designed in the court in the center of the building to receive the maximum amount of natural light. The pocket garden is carefully placed alongside it for residents to enjoy the little oasis.
Graph showing historical per sqm pricing in Ratchadaphisek